iQ NGS QC Management Transforms Genomic Medicine Lab at the University of Illinois
Working in a lab with major focuses of clinical diagnostics and translational research, Gayatry Mohapatra, PhD, understands the needs for high-quality software to help with data management. The Laboratory of Genomic Medicine at the University of Illinois Chicago relies on SeraCare's iQ NGS software to help streamline and visualize their data when performing routine next-generation sequencing testing. Watch this video to hear about how using iQ NGS has transformed their laboratory experience.
It's a visual way of looking at how your assay has been performing and when you have a major deviation, you should be able to see it very easily. You don't have to go into your spreadsheet to find where it happened because it's visually presented in a graphic format. – Gayatry Mohapatra, PhD
Watch this video to hear about her experience working with iQ™ NGS QC Management in the lab.
Get more information and guides by visiting our video gallery.
Related Content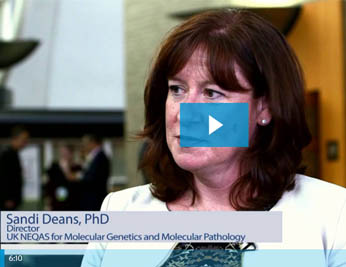 With medical laboratory standards being more closely scrutinized, UK NEQAS turns to SeraCare to aide in their awareness of sensitivity, specificity, and accuracy in limit of detection.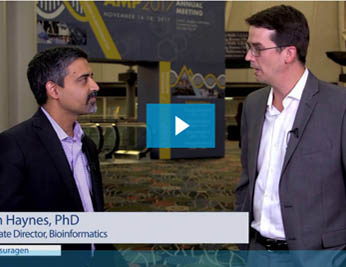 Asuragen relies on SeraCare's liquid biopsy products to help streamline sensitive assays and workflows in order to produce high-quality results. Associate Director of Bioinformatics at Asuragen, Brian Haynes, PhD, talks about the importance of high-quality, patient-like reference materials and LOD experiments.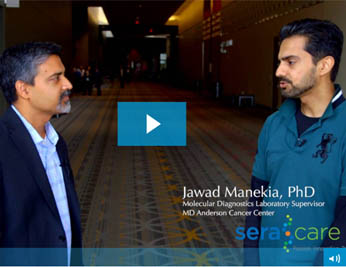 MD Anderson Cancer Center
SeraCare's reference materials give Jawad Manekia, PhD, supervisor of a molecular diagnostics laboratory at MD Anderson Cancer Center, the confidence he needs to be able to report that an assay passes quality control.