BETTER TOGETHER!
Start with a 30-day guided trial of iQ NGS QC software, and then get up to two months free with a paid subscription.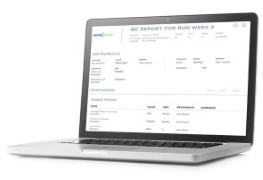 Dramatically reduce time spent troubleshooting sources of assay failure
Easily and quickly review QC performance of recommended CAP/AMP metrics across the entire NGS workflow using pre-developed templates and reports
Add confidence and remove doubt by proactively monitoring the health of your assay over time in order to guard against performance drift as a result of reagent, operator, or instrument performance
For a limited time, you'll also receive:
10% discount on Seraseq NGS reference materials
QuickStart Experience – we do the implementation for you (a $6,000 value!)
QC workflow development consultation for one assay (up to 40 hours)
Historical data import
Bioinformatics pipeline/LIMS integration using REST API
Subscription pricing:
$10,000 for 12 months (two months for free)
$5,000 for six months (one month for free)
Want to learn more about best-in-class NGS QC and standardization? Click here.
Terms and Conditions:
10% discount on Seraseq NGS reference materials applies to on-the-shelf products purchased directly from SeraCare. This discount does not apply to products purchased by or through distributors or resellers.
Run control data from reference materials ordered must be analyzed via iQ NGS.
Minimum 5 runs analyzed during free 30-day demo (run files and other data can be from prior runs).
Complete this form for your 30-day guided trial:
We're committed to your privacy. SeraCare will not share or sell your data. View our privacy policy below for details.