Seraseq® Custom Solutions for NGS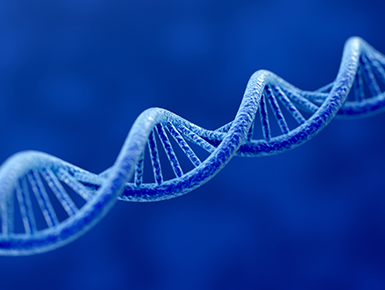 Expert-designed custom reference materials supporting the entire NGS assay lifecycle
Complementing our industry-leading portfolio of ready-to-use reference materials for NGS-based assays, SeraCare develops custom, highly-multiplexed solutions tailored to your workflow and unique specifications. We tap into our comprehensive scientific knowledge and experience to quickly build NGS reference standards carrying clinically-actionable genomic variants or genomic signatures, for solid tumor and hematological malignancy profiling, liquid biopsy, and reproductive health.
Flexible. Scalable. Bespoke.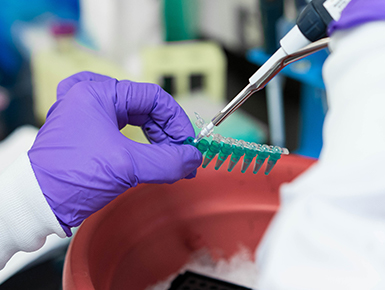 SeraCare's custom reference materials are carefully engineered with a wide range of variants, including SNVs, indels, DNA translocations, RNA fusions, and CNVs, in any combination you need and at virtually any allelic frequency. We can also build custom versions of complex genomic signatures such as TMB and MSI for assays predicting responses to cancer therapies. Formats include purified gDNA, RNA, and cfDNA, for immediate input into NGS assays, as well as patient-like FFPE and synthetic plasma, for accurately emulating extraction from clinical samples.
Custom reference materials give you unparalleled flexibility and scalability for validating your NGS workflow. Our biosynthetic spike-in technology and efficient, quality-controlled manufacturing let us provide a rapid turnaround time for your custom materials – typically 8-12 weeks.
Benefits
Select from hundreds of clinically actionable variants across dozens of genes or specify a custom sequence
Opt for different well-characterized genomic backgrounds or request a custom background
Scale easily from development to validation and post-launch run monitoring
VAFs and copy numbers precisely quantitated with digital PCR, or verified by NGS
Manufactured in ISO 13485-certified GMP-compliant, US FDA audited facilities for traceability from sourcing through processing and delivery
Featured Projects
Comprehensive genomic assay development: Custom cancer panel with over 60 variants at 10% allele frequency to support a platform and system for targeted cancer applications
Liquid biopsy validation: Custom ctDNA panel with key therapeutic variants (such as EGFR pT790M) as low as 0.1% to help stratify patients for targeted drug therapy
Tumor profiling routine QC: Custom version of off-the-shelf tumor DNA reference materials to monitor daily run performance of a tumor profiling assay
NIPT assay development: Customized trisomy 21, 18, 13, and euploid materials across a range of fetal fractions to support a ground-breaking new platform and consumable launch
Partner with SeraCare
With nearly 40 years providing quality control reagents to IVD developers and clinical laboratories worldwide, SeraCare helps solve assay development challenges. Our Seraseq platform offers time-efficient, cost-effective solutions to obtaining your reference materials with genomic alterations of interest in the best format for your assay. Contact us for a custom consultation with our in-house technical experts.