Custom Antibodies & Reagents
SeraCare provides long-standing expertise in the production of affinity purified antibodies, stable liquid substrates, and other immunoassay solutions. With industry-leading immunodiagnostic manufacturing skills and a well-established reputation in custom development, we are a preferred and trusted supplier to in vitro diagnostic, pharmaceutical, biotechnology, and food pathogen test manufacturers around the world.
Our reagents are integral components of commercially available human and animal in vitro diagnostic kits, in-process testing protocols, and high-throughput screening applications. SeraCare is committed to delivering products and services that meet our customers' quality requirements and sensitivity needs.
Sustained Growth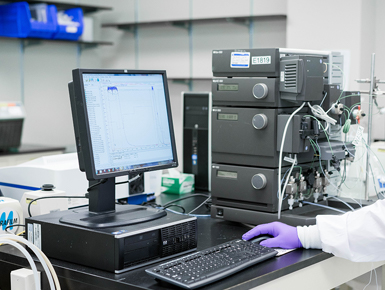 SeraCare offers over 500 KPL reagents and assay kits that provide exceptional performance and consistent quality in a variety of immunoassays including ELISA, Western blotting, immunohistochemistry, and flow cytometry. Whether you need material provided in bulk or in customized packaging, SeraCare can deliver custom products and services to meet your specific needs:
Affinity purified secondary antibodies and conjugates
Affinity purified primary antibodies to bacteria
Substrates for ELISA, blotting, and immunohistochemistry applications
Immunoassay support reagents including blockers, wash solutions, stabilizers, and more
Large-scale production and packaging options
Protein purification and conjugation services