About Us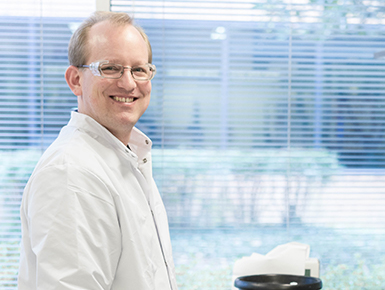 Trusted Partner to the Diagnostic Testing Industry
Developing innovative products to support emerging test methods.
SeraCare is a leading partner and supplier of diagnostic quality controls, biological materials, and reagents to in vitro diagnostics developers, clinical laboratories, and life science researchers worldwide. Since the early 1980s, we have supported the diagnostic testing industry with biological materials to develop, validate, and challenge today's most trusted serology and molecular infectious disease assays. With recent rapid advances in clinical genomics and precision diagnostics, SeraCare has developed a leading portfolio of highly flexible, patient-like reference materials and lab QC programs to support advanced diagnostic applications such as next-generation sequencing and digital PCR.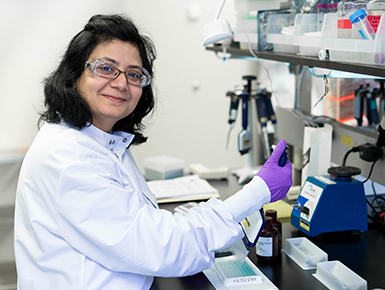 Remove Doubt. Add Confidence.
Ensuring the accuracy and safety of the diagnostic result
SeraCare provides innovative technologies that leverage our deep experience and unique perspective to enable the promise of precision medicine. This is a result of our unwavering commitment to serve and empower clinical and research laboratories, as well as in vitro diagnostics developers. The clinical genomics materials we develop establish a framework for compiling, interpreting and regulating the influx of new genetic information.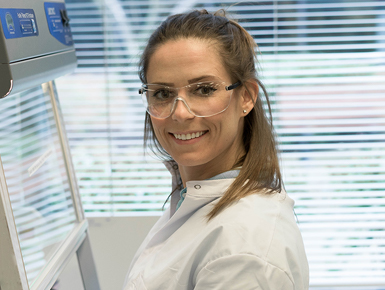 These critical technologies bridge the gap between the widely used standardized diagnostic solutions of today and the emerging tools for precision medicine.
SeraCare is as passionate about ending the mystery and misery of disease as the dedicated scientists we serve. That is why we provide the same rigor, accuracy, and thoroughness in our solutions as these heroes do in their research.
Everyone at SeraCare takes personalized medicine very personally. We're committed to leading the way on the safe and effective clinical deployment of these powerful diagnostics.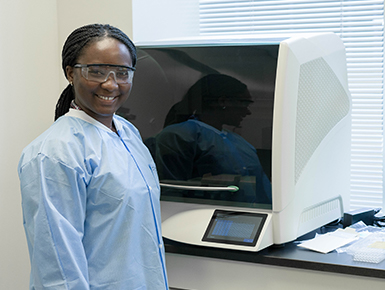 Clinical Genomics
There's nothing more important than confidence in the diagnostic result. That's why we're dedicated to helping scientists and clinicians build and implement better clinical genomics assays. Our unique tools expedite development, improve robustness, and better characterize NGS-based assays. Labs rely on SeraCare to understand their QC challenges and provide comprehensive solutions.
Molecular and Serology
SeraCare offers rapid access to data-rich natural and biosynthetic specimens to accelerate assay development and validation, a consistent and stable supply of high quality biologic raw materials and other customized IVD reagents, and platform-specific controls, panels, and data to challenge assays and ensure diagnostic accuracy.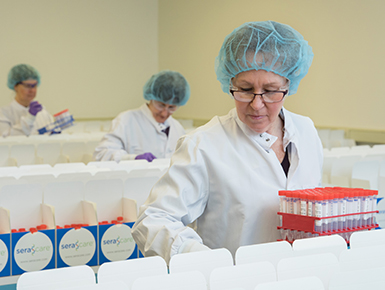 Delivering on the Promise of Precision Medicine.
An unwavering commitment to the betterment of humanity.
OUR VISION

A world where the underlying molecular drivers of disease are understood and ultimately addressed.

OUR MISSION

To support scientists and clinicians in bringing the promise of precision medicine to humanity by providing the technologies that establish a framework for regulating, compiling and interpreting precision diagnostic results.

OUR FOCUS

Creating solutions that bring precision to precision medicine.

OUR PASSION

Helping scientists and doctors help humanity.