History & Culture
Company History
Founded in 1984, SeraCare has been a trusted partner and worldwide supplier to the diagnostic testing industry for over 30 years, advancing the development of clinical genomics, molecular, and serological diagnostics with innovative technology, quality controls, reagents, and biological materials.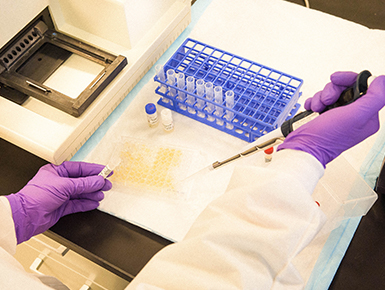 As an ISO 13485-certified manufacturer with advanced technology including a complete QC solution and robust customization capabilities, SeraCare is a leader in reference standards to enable the promise of precision medicine and ensure correct results for NGS-based test providers, IVD developers and manufacturers, and clinical laboratories.
Our roots
Our early history in the 1980s shows our devotion to supporting diagnostics professionals when SeraCare developed the industry's first seroconversion panels. SeraCare's focus on serology continued into the 1990s, where we established our leadership in plasmapheresis and increased our focus on IVD raw materials.
Through strategic acquisitions and consolidations, we expanded our R&D capabilities, crucial for evolving with the demands of the molecular diagnostics industry during the early 2000s. Our expertise allowed us to recognize the increasing clinical applications of next-generation sequencing (NGS) and companion diagnostics.
Continuing advancements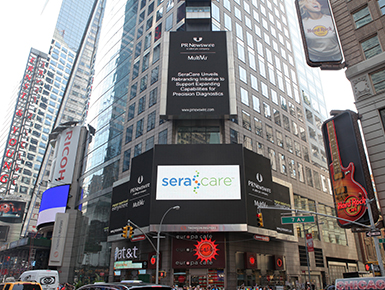 In 2012, Linden Capital Partners acquired SeraCare and introduced our CEO, Charlie Mamrak, and a trusted leadership team who continues to expand SeraCare's specialties for the overall goal of improving the quality of life through a global understanding of disease. The continued development of extreme quality, improved efficiency, and focus on meeting the demands of the evolving IVD industry has brought SeraCare to its trusted state today, serving more than 90% of the world's top IVD manufacturers with an increasing client base every day.
2013 brought a strategic addition to SeraCare's product portfolio with its acquisition of KPL, a trusted and experienced provider of primary and secondary antibodies for over 30 years, as well as reagents and reference materials needed for quality control applications. SeraCare also introduced its HIV-1 worldwide isolates in the AccuType portfolio, and launched our AccuPlex recombinant viral technology, enabling the development of custom recombinant controls and reference materials.
Supporting clinical genomics diagnostics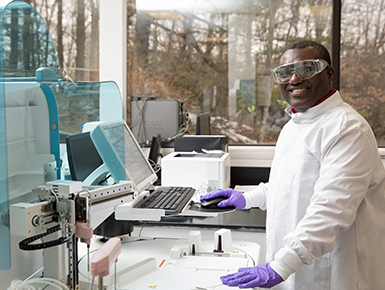 In 2015, we expanded our R&D facility in Gaithersburg, MD and launched a new clinical genomics business unit focused on the development of technologies and products to enable the safe and effective expansion of precision medicine-driven diagnostics. Understanding that our customers were transitioning to more data-intensive diagnostics methods and embracing new technologies, this business unit was formed to develop innovative solutions to support the accurate and precise use of advanced diagnostic platforms such as NGS and digital PCR.
Novel products for oncology, reproductive health, infectious disease, and inherited disease continually emerge from our pipeline in support of our clients' development and validation efforts for clinical genomics diagnostics. During this time, our Seraseq technology was introduced to develop high-quality NGS reference materials. Additional and ongoing developments include reference materials for the molecular analysis of hematological malignancies, solid tumors, and liquid biopsy. 2017 saw the launch of our powerful, yet easy-to-use iQ™ NGS QC Management software that makes it simple for clinical labs to ensure optimal NGS assay performance and maintain compliance.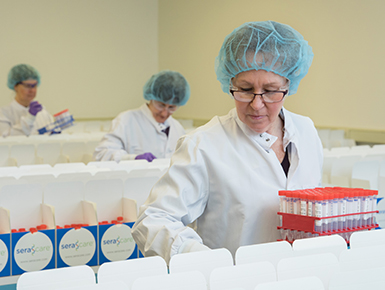 A pillar of support for our clients
Today, with more than 150 employees, SeraCare continues to operate out of our corporate headquarters in Milford, MA. With three facilities in Milford and our R&D facility in Gaithersburg, MD, our company is dedicated to ongoing commercial development, manufacturing, and distribution of quality control products for the industry. With an extensive global network and over 30 years of experience, we will continue to serve the needs of our clients - IVD manufacturers, clinical laboratories, and life science researchers - as technology and client needs evolve.
Company Culture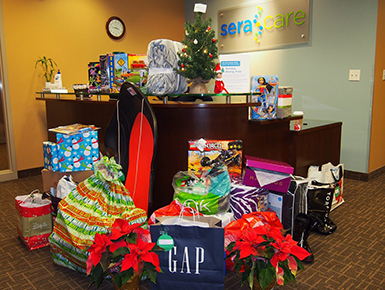 SeraCare employees enjoy a work environment that reflects our goal to be best-in-class. We strive for the highest standards of conduct in our relationships with each other, our customers, and our suppliers. Our performance management process engages people at all levels, and our professional development program emphasizes and supports continuing education and on-the-job training. The list below highlights some of our programs.
Diversity policy
We are committed to equal employment opportunity without regard to gender, race, religion, national origin, age, disability, citizenship, veteran or uniform service status, or any other status that is protected by applicable federal, state, and local laws.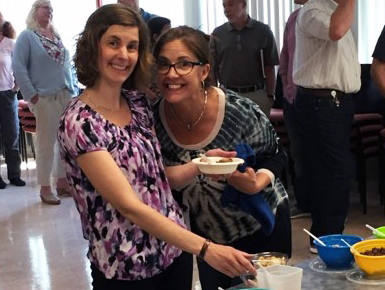 Communication and education
SeraCare is committed to open and effective communication throughout the company. From quarterly town hall meetings to daily stand-up sessions, all employees are actively informed of day-to-day business operations.
Quarterly Town Hall – company-wide meeting where the CEO and senior leadership team communicate important updates, celebrate accomplishments, and present employee recognition awards
Lunch and Learns – presentations by employees and industry experts on relevant topics with complimentary lunch provided
Group Stand-Up Sessions – department meetings throughout the week to share updates within teams and across functions
Awards and recognition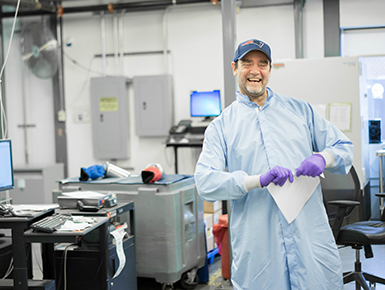 Living Our Values Awards – given quarterly to individual employees and teams nominated by their peers for demonstrating one of SeraCare's core values - curiosity, adaptability, relationships, and commitment
Spot bonus awards – peer-to-peer instant recognition for demonstrated performance above and beyond normal job duties
Service awards recognition – SeraCare takes pride in the longevity of our employees with service awards and recognition for employees, and we proudly have several employees celebrating more than 25 years!
Spirit committee events
The SeraCare Spirit Committee promotes team building and fun across the organization by planning functions, community support efforts, themed days, and more. Some of the events organized by our Spirit Committee include: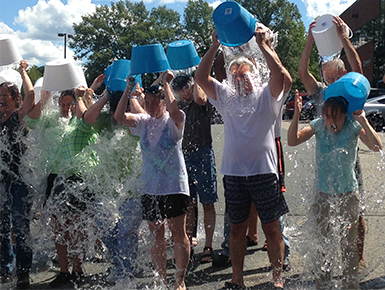 Red Sox home opener party
Earth Day recognition
Summer outings and cookouts
Summer ice cream truck visits
ALS Ice Bucket Challenge participation
Halloween costume contests
Saint Patrick's Day and Valentine's Day treats
Winter holiday party & ugly sweater contest
Big Brother Big Sister collections
Nature picture contest
Safety committee
SeraCare understands that a healthy and safe work environment is important to our employees and vital to the success of our company. Safeguarding the wellbeing of employees and visitors is a shared commitment of the entire SeraCare community.