Workshop Video: How Can Labs Implement a Best-In-Class, Robust,
and Compliant Next-Generation Sequencing QC Program?
Two AMP Corporate Workshop Presentations from San Antonio, Texas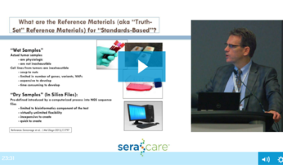 With next-generation sequencing (NGS) assays steadily demonstrating greater clinical utility, NGS QC and standardization are more important than ever.
Fill out the form to watch clinical genomics experts Greg Tsongalis, PhD (Director, Clinical Genomics and Advanced Technology [CGAT] at Geisel School of Medicine at Dartmouth and past president of AMP) and John Pfeifer, MD, PhD (Vice Chair for Clinical Affairs, Department of Pathology at Washington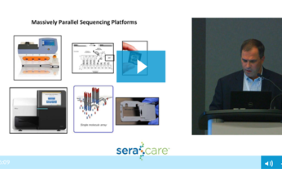 University School of Medicine) discuss what laboratorians must consider to ensure their NGS assays are thoroughly validated; their labs inspection-ready; and their results accurate and reproducible.
To access the two-part workshop video, fill out the form today!
Complete this form for your free download:
We're committed to your privacy. SeraCare will not share or sell your data. View our privacy policy below for details.