Enabling Standardised Testing of Liquid Biopsy Assays
Detecting EGFR Mutations Using Bespoke Reference Materials
Sourcing highly characterized patient samples or cell lines bearing specific cancer mutations is difficult and expensive.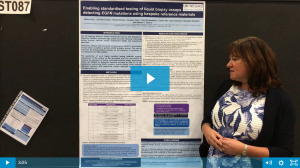 Especially at the volumes and quality needed for thorough assay validation or EQA schemes. When UK NEQAS needed to conduct a study of nine labs to assess the ability of various liquid biopsy assays to detect EGRF T790M and L858 mutations down to an allele frequency of 1.25%, they turned to SeraCare to get exactly what they needed.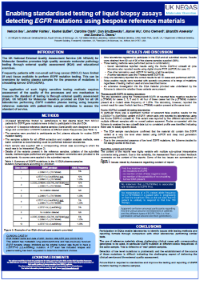 Watch the video and download this free poster to see how highly patient-like custom reference standards allowed challenging clinical cases with corresponding genotypes to be assessed, and identification of issues with testing methods and reporting formats.
To access both, simply fill out the form to the right!