Trends in Clinical NGS QC Management:
Expert Insights to Ensure Quality Results for Your Lab
Recorded Webinar and Survey Report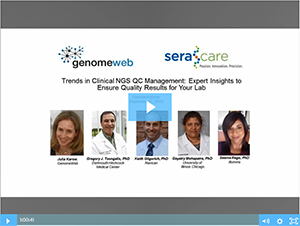 Today's challenging clinical next-generation sequencing applications require a rigorous, comprehensive quality control management program to ensure confidence in results.
In our recent roundtable discussion, three industry experts shared practical learnings on implementing a best-in-class clinical NGS lab QC management program on time and budget.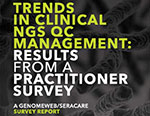 Learn how QC has been implemented by your peers as the panel expands on the results of the most comprehensive survey to date on NGS QC practices.
To access the video and download the survey report, fill out the form today!
Watch the NGS QC Video & Download the Survey:
We're committed to your privacy. SeraCare will not share or sell your data. View our privacy policy below for details.