Thank you for your interest in our video:



QC Solutions for Clinical Next-Generation Sequencing, Part 1:
Pre-Developed Workflows
Welcome to our video series on how to use SeraCare's QC Solutions to get up and running faster and stay up and running longer with your clinical NGS assays. This series will highlight how you can use SeraCare's QC management solutions to address assay validation, training, troubleshooting, NGS QC metrics review, and NGS QC metrics reporting.
This first video will focus on how to accelerate your validation efforts by copying pre-developed workflows that follow CAP / AMP guidelines into your instance of iQ NGS, saving you the time it would ordinarily take to develop a robust QC system from the ground up.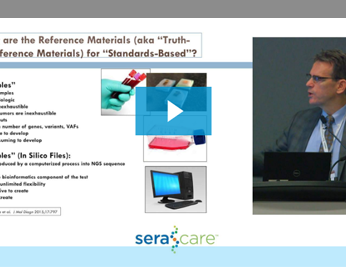 Two-Part Workshop Video: Two scientific thought leaders discuss applying up-to-date quality control systems and standardization to NGS oncology assays in order to meet current guidelines and regulatory compliances.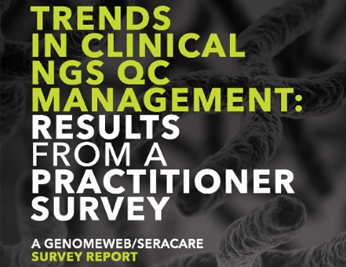 By focusing on the impact of QC stops on reporting results, lab productivity, and reimbursement; and the use of tools such as reference materials and data management solutions, our goal with this survey was to gain greater insight into the QC habits and best practices of the clinical NGS community worldwide.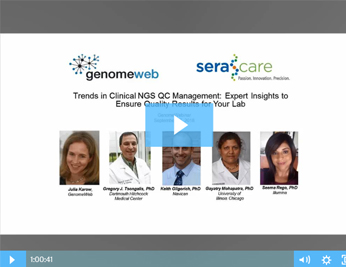 In this roundtable discussion, three industry experts share practical learnings on implementing a best-in-class clinical NGS lab QC management program on time and budget.