Analytical Validation of Oncomine Breast cfDNA Assay v2
Scientific Video and Poster Presentation
Watch the video and download this free poster to see how MolecularMD performed analytical validation studies for the detection of hotspot mutations and copy number variation using commercially available cfDNA controls, full-length and fragmented cell line DNA dilutions, plasma-derived cfDNA samples and FFPE DNA samples.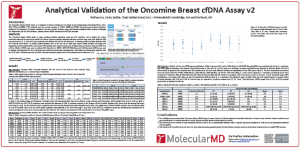 The tolerance for low DNA input and low error rate makes the assay especially suited for liquid biopsy analysis as well as small tissue biopsies and poor quality FFPE samples.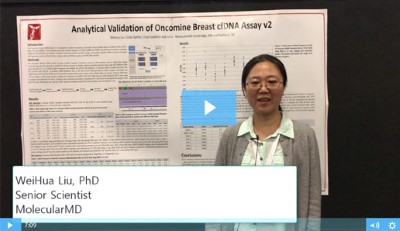 To access both, simply fill out the form to the right!
Complete this form for your free download:
We're committed to your privacy. SeraCare will not share or sell your data. View our privacy policy below for details.