Workshop Video: Achieving Better ctDNA Assay Sensitivity - Laboratory Perspectives
Two AMP Corporate Workshop Presentations from San Antonio, Texas
Challenging your liquid biopsy assay's sensitivity requires thorough validation, which is made difficult when relying on scarce, highly variable patient samples.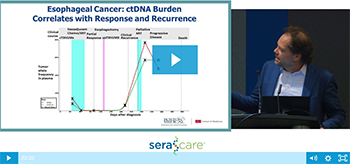 Fill out the form to see Tony Godfrey, PhD, (Associate Chair, Surgical Research and Associate Professor of Surgery, Boston University School of Medicine) present how his team used Seraseq ctDNA reference standards to validate their SiMSen-Seq technology and confidently detect 0.1% mutant allele frequency.
Next, Bob Daber, PhD, (President and CTO of Genosity) discusses NGS-based ctDNA assay validation strategies, including how purpose-built, patient-like reference standards "…allowed us to have high confidence over a wide range of mutations."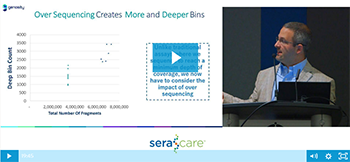 To access the two-part workshop video, fill out the form today!
Complete this form for your free download:
We're committed to your privacy. SeraCare will not share or sell your data. View our privacy policy below for details.