A Non-Small Cell Lung Cancer Reference Material
Lung cancer is the leading cause of cancer death with a majority diagnosis of non-small cell lung carcinoma (NSCLC).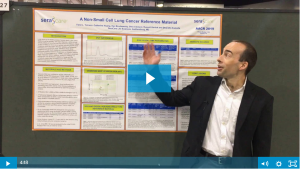 About 10-50% of NSCLCs have one of several activating EGFR driver mutations which have been clinically validated as therapeutic biomarkers for anti-EGFR drugs. Identifying these driver mutations through liquid biopsies is a promising alternative to traditional biopsies; however, the precision of mutation analysis for some of these targets remains a challenge.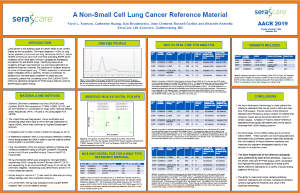 Watch this video and download this poster to see how we developed a platform of single and low complexity, patient-like circulating tumor DNA (ctDNA) reference standards that can be used in NGS and real-time PCR assays.
To access both, simply fill out the form to the right!
Complete this form for your free download:
We're committed to your privacy. SeraCare will not share or sell your data. View our privacy policy below for details.