Plasma Mutation Spectrum Matches Known Tumor Mutations in Active Cancer Patients
Modern sequencing technologies facilitate cancer-related mutation measurement in plasma DNA to track tumor burden and to find emerging subclones signifying aggressiveness or drug resistance.
Watch the video and download this free poster to learn how the University of North Carolina School of Medicine evaluated a test system that preferentially amplifies fragmented DNA to reduce impact of ex vivo release of cellular DNA, and that capitalizes on "unique molecular identifiers" and variable amplicon lengths to improve assay performance.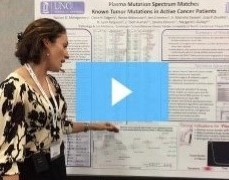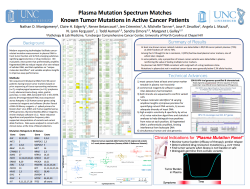 Fill out the form to watch the video and download our free scientific poster.
Complete this form for your free download:
We're committed to your privacy. SeraCare will not share or sell your data. View our privacy policy below for details.