Evaluation of Customizable Circulating Tumor DNA (ctDNA)
Reference Materials with Multiple Assays
The utility of circulating cell-free DNA (ccfDNA) has led to the development of an ever-increasing number of ctDNA assays that also make use of fundamentally different analytic methods.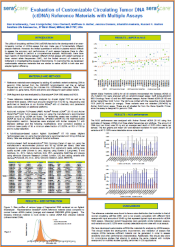 However, the limited quantities of ccfDNA in plasma make it difficult to assess the accuracy and performance of such assays because there is often insufficient material to perform comprehensive analysis.
Download this poster to see how customizable ccfDNA-like materials enable the development, improvement, and validation of assays that analyze ctDNA.
Fill out the form to download our free poster.
Complete this form for your free download:
We're committed to your privacy. SeraCare will not share or sell your data. View our privacy policy below for details.