An Efficient and Ultrasensitive NGS Solution for Profiling ctDNA
Are you challenged by finding sufficient remnant patient samples?
SeraCare enables the promise of clinical genomics by helping scientists and clinicians worldwide build and implement better clinical genomics assays with our biosynthetic reference materials.
Discover the Most Patient-Like ctDNA Reference Material
The most complete ctDNA technology to better characterize your assay. A major challenge for those developing and validating liquid biopsy assays is ensuring detection of rare pathogenic variants at very low allele frequencies. But that challenge is not adequately met by remnant patient samples or ultrasonicated cancer cell lines. In response, we developed the Seraseq Circulating Tumor DNA Reference Material and Mutation Mix v2 as a renewable source of highly characterized material to ensure better, more robust ctDNA assays.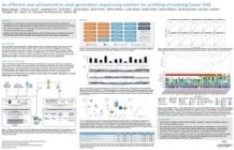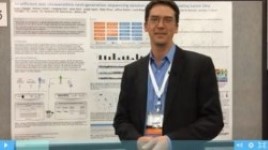 Watch the video and download this free scientific poster to learn:
How reference materials that commute to the target sample type can help to optimize ctDNA profiling technology
Why the Seraseq Circulating Tumor DNA Reference Material most closely resembles native ctDNA in amplifiability and molecular diversity
How highly patient-like reference materials allowed confident quantification of trace levels of ctDNA
To access both, simply fill out the form to the right.
Get the Scientific Poster Video:
We developed a technology that is able to quantify these trace levels of ctDNA. And we were able to do so because we optimized around a standard that we were confident in—that represented the targeted sample type.
~ Brian C. Haynes, Associate Director of Bioinformatics – Asuragen
We're committed to your privacy. SeraCare will not share or sell your data. View our privacy policy below for details.