Thank you for your interest in this scientific poster.



Assessment of the Oncomine™ cell-free DNA Lung Assay to Detect Low-Frequency Mutations using Reference Material
Plasma cell-free tumor DNA (cfDNA) from liquid biopsy is a potential source of tumor genetic material, which in the absence of tissue biopsy, can assist in early-stage diagnosis of lung cancer and monitoring treatment response. However, circulating levels of blood cfDNA vary significantly among patients and are generally low in early-stage disease requiring high-sensitivity assays.
In this study New York-Presbyterian Hospital evaluated the performance & capability of the Oncomine™ Lung cfDNA Assay to detect low-frequency somatic mutations at various amounts of input DNA, using standardized cfDNA reference material.
Related Content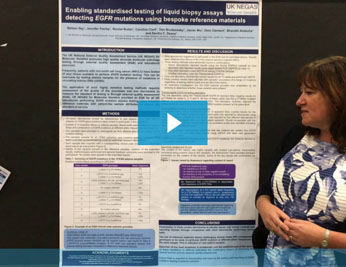 Frequently, patients with non-small cell lung cancer (NSCLC) have limited (if any) tissue available to perform EGFR mutation testing. This can be overcome by testing plasma samples for the presence of mutations in circulating tumor DNA (ctDNA).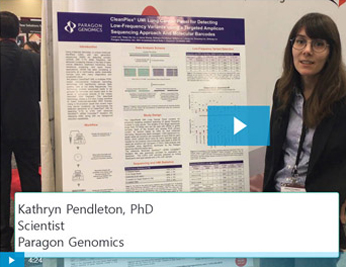 Watch the video and download this free poster to see how the recovered number of UMIs is one of the keys for accurate detection of rare mutations with fewer false positives.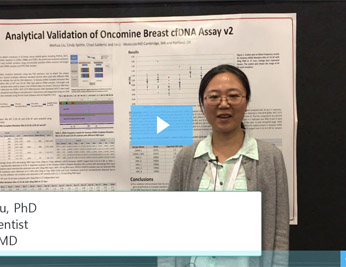 MolecularMD performed analytical validation studies for the detection of hotspot mutations and copy number variation using commercially available cfDNA controls, full-length and fragmented cell line DNA dilutions, plasma-derived cfDNA samples and FFPE DNA samples.