Development of Matched Maternal-Fetal NIPT Reference Materials
How to assure quality of NIPT tests and concordance of test results between various platforms limited availability of clinical samples which can be used for proficiency testing, assay validations, and run controls? Download this poster to learn about new developed technology and formulation to provide a sustainable source of patient-like NIPT reference materials compatible with a broad range of assays.
Fill out the form to download our free poster.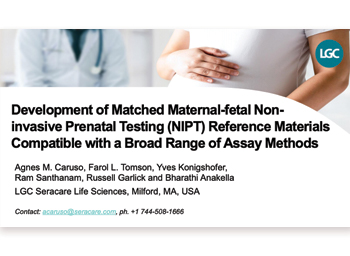 Complete this form for your free download: