New Technology to Generate Commutable and Comprehensive ctDNA Reference Materials for NGS
The need for commutable and comprehensive ctDNA reference materials is evident from the increasing number of liquid biopsy diagnostics and comprehensive panels on the market that are accompanied by reports of discordant results.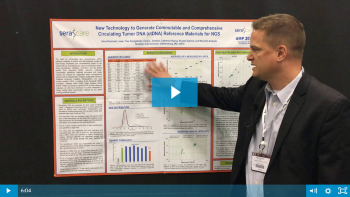 Assay development, validation, verification, and QC testing benefit from consistent ctDNA reference materials. Commutable, patient-like materials formulated with single variants are required for diagnostics while comprehensive panels must be validated with complex, multianalyte reference materials containing mutations, translocations, and copy number variation (CNV).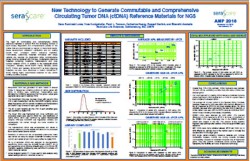 Watch the video and download this free poster to see how SeraCare has developed a custom VariantFlex™ library making highly customizable materials for any ctDNA profiling workflow possible.
To access both, simply fill out the form to the right!