Visit SeraCare at the inaugural World Pharma Week - Booth# 432
June 17 - 20, 2019
Learn More Now: TMB Workshop Video Download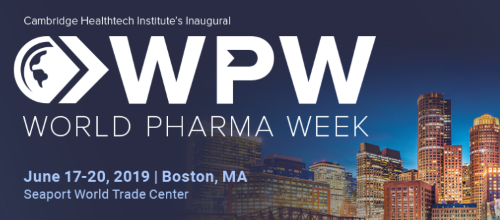 Join us in Boston at Cambridge Health Institute's Inaugural World Pharma Week. Be sure to attend The Broad's workshop on tumor mutational burden (TMB) harmonization. (Details below.)
Stop by booth 432 to talk to us about reference standards for biomarker validation, clinical trial QC, and CDx development, validation, and routine performance monitoring.
Learn more now with our workshop video: Optimizing TMB Use in Cancer Research and Care: The Friends of Cancer Research TMB Harmonization Effort
Simply fill out the form for a free download.
Complete this form for your free download:
We're committed to your privacy. SeraCare will not share or sell your data. View our privacy policy below for details.
Track: Immuno-Oncology Biomarkers
TMB Harmonization Project: Update on Efforts to Standardize TMB Measurements by High Content NGS Panels
Wednesday June 19th – 11:20am-11:35am

Accurate measurement of TMB is essential before establishing clinical utility as an I-O biomarker. NGS-based assays are designed to detect genomic aberrations in specific target regions. These approaches need further testing. We'll review results from multiple NGS TMB panels compared to WES using reference materials designed to harmonize TMB testing.
Featured Speaker: Carrie Cibulskis, The Broad Institute
Genomic Biomarkers for Oncology Rx: Challenges to LDTs and CDx Commercialization in the Era of NGS
Thursday June 20th – 11:30am-12:00pm

Next-generation sequencing is the dominant platform for nucleic acid-based biomarker development for solid tumor and liquid biopsies. However, recent studies shown assay discordance especially in liquid biopsy confounding the use technology. This presentation will discuss different approaches to assess LDT performance and support CDx adoption for improved cancer genotyping in global markets.
Featured Speaker: Russell Garlick PhD, Chief Scientific Officer, SeraCare Life Sciences
Visit SeraCare at Booth# 432