Visit SeraCare at the 4th EACR Cancer Genomics - Booth# 16
June 23 - 26, 2019
Learn More Now: TMB Workshop Video Download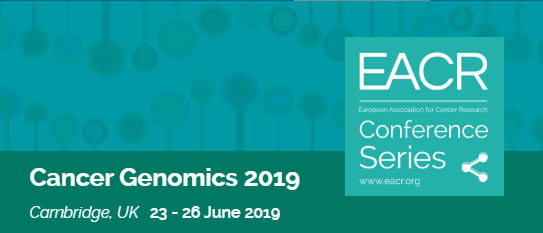 Join us in Cambridge, United Kingdom at the European Association for Cancer Research Cancer Genomics 2019.
Stop by booth 16 to talk to us about NGS assay implementation, NGS QC, and our liquid biopsy products.
Learn more now with our workshop video: Optimizing TMB Use in Cancer Research and Care: The Friends of Cancer Research TMB Harmonization Effort
Simply fill out the form for a free download.
Complete this form for your free download:
We're committed to your privacy. SeraCare will not share or sell your data. View our privacy policy below for details.
Visit SeraCare at Booth# 16