Visit SeraCare at the 2019 AACR Annual Meeting - Booth# 4328
Friday, March 29 - Wednesday, April 3, 2019
Learn More Now: Free Scientific Posters Download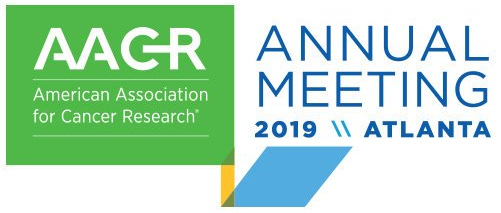 The American Association for Cancer Research is the oldest and largest cancer research organization in the world. Join SeraCare and over 20,000 cancer researchers and scientists for the latest cancer research and discoveries.
Learn more: IQN Path selects SeraCare for first-ever TMB proficiency program.
Make sure to catch our featured poster presentations below, and download them for free by filling out the form.
Complete this form for your free download:
We're committed to your privacy. SeraCare will not share or sell your data. View our privacy policy below for details.
Featured Poster Presentations
Sunday March 31, 2019 • 1:00 PM - 5:00 PM
Exhibit Hall B, Poster Section 18
Monday April 1, 2019 • 8:00 AM - 12:00 PM
Exhibit Hall B, Poster Section 19
Monday April 1, 2019 • 1:00 PM - 5:00 PM
Exhibit Hall B, Poster Section 20
Monday April 1, 2019 • 8:00 AM - 12:00 PM
Exhibit Hall B, Poster Section 33
Tuesday April 2, 2019 • 8:00 AM - 12:00 PM
Exhibit Hall B, Poster Section 21
Wednesday April 3, 2019 • 8:00 AM - 12:00 PM
Exhibit Hall B, Poster Section 21
Visit SeraCare at Booth# 4328