VariantFlex Custom NGS Library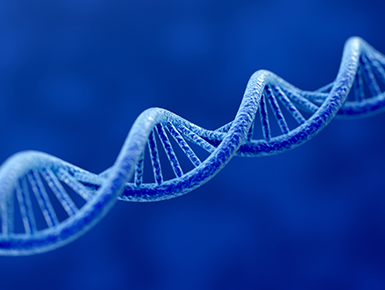 Build Your Own NGS Reference Standard. Try our VariantFlex™ Configurator.
Our VariantFlex Configurator tool allows you to easily build a custom reference material for your specific assay. Browse from our large library of pathogenic variants, create your own variants configured to meet your specific assay requirements, and get an instant estimated price and turnaround time!
NGS Standards Customized For Your Needs
Next-generation sequencing (NGS) has revolutionized the genomics field and how IVD developers, laboratories, and clinicians are diagnosing, treating, and monitoring disease and genetic conditions. With NGS-based assays displacing older methodologies worldwide, it is extremely important that they are proven to be robust, accurate, consistent, and cost-effective in delivering timely results to improve patient care.
As NGS panels grow to include an ever increasing number of important biomarkers, so too must the reference materials used for development, validation, and routine QC. But sourcing sufficient quantities of remnant patient specimens or cell lines bearing all of the necessary variants is expensive, time consuming, and can leave you short of rare or challenging mutations.
With SeraCare's VariantFlex custom NGS library, you can easily get the variants you need at your desired allele frequencies in the format that fits your assay. Your custom reference material will arrive in weeks, thanks to our streamlined process and flexible biosynthetic technology.
Easily Build Custom Reference Materials for Your Assay
Easily select variants from a library or made to order and configure for your assay
Over 200 clinically relevant variants across 50 genes in our constantly growing library
Range of variant types including SNVs, INDELs, RNA gene fusions, SVs, and CNVs
Patient-like profile, complexity, and sequencing performance attributes
Scale easily from development to validation and post-launch run monitoring
Targets precisely quantitated with digital PCR Manufactured in GMP-compliant and ISO 13485-certified facilities
Featured Projects
NIPT assay development: Customized trisomy 21, 18, 13, and euploid materials across a range of fetal fractions to support a ground-breaking new platform and consumable launch
Cancer assay development: Custom cancer panel with over 60 variants at 10% allele frequency to support a platform and system for targeted cancer applications
Liquid biopsy validation: Custom ctDNA panel with key therapeutic variants (such as T790M) as low as 1.25% to help stratify patients for targeted drug therapy
HIV-1 assay validation: Custom HIV-1 and HCV-positive run controls covering specific variants at 5,000 copies per sample and specific mutation frequency (recombinant virus)
Tumor profiling routine QC: Custom version of off-the-shelf tumor DNA reference materials to monitor daily run performance of a tumor profiling assay
Partner with SeraCare
With over 30 years providing quality control reagents to IVD developers and clinical laboratories worldwide, we help solve assay development challenges. Seraseq VariantFlex offers a time-efficient, cost-effective solution to obtaining your mutations and gene fusions of interest.